Posted by Admin
On Sunday, 2 March 2014
0 comments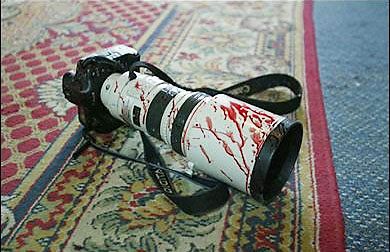 A Pakistani anti-terrorism court has sentenced two persons to death and awarded life imprisonment to four others for killing a journalist.

Judge Mushtaq Ahmed Leghari awarded death penalty to Kamran Alias Zeeshan and Faisal Mota for killing Wali Khan Babar, a Geo News reporter who was shot dead while returning from office in 2011.

Four others - Naveed Polka, Muhammad Ali Rizvi, Faisal Mahmood and Shahrukh - were given life sentences.

The judge said there was clear evidence that all six were involved in the killing of the journalist.

Another accused, Shakeel, was freed for lack of evidence.

The case created a stir in media circles and highlighted the amount of danger the media faces in all parts of Pakistan while discharging their duties.

During the investigations of the case, the investigating officer, two witnesses and four others were also murdered in Karachi prompting the authorities to shift the case to the anti-terrorism court in Shikarpur jail.